Hiking in Killarney Provincial Park
Explore Killarney on Foot
Killarney is world renowned for its hiking. Hike along the ridges of the LaCloche Mountain Range. Explore the 100 km of stunning white quartzite hills in Killarney Park. Enjoy day hikes along gentle granite slopes or tackle one Ontario's highest elevations - Silver Peak. Hiking in Killarney is a must, and so to are sturdy walking shoes, a camera and a backpacker's lunch!
Killarney now boasts of 10 hiking trails that encompass scenic beauty, marine heritage and native history! Come and enjoy the pristine shorelines and waters of North West Georgian Bay, and yes we do have Mountains....1800' above sea level.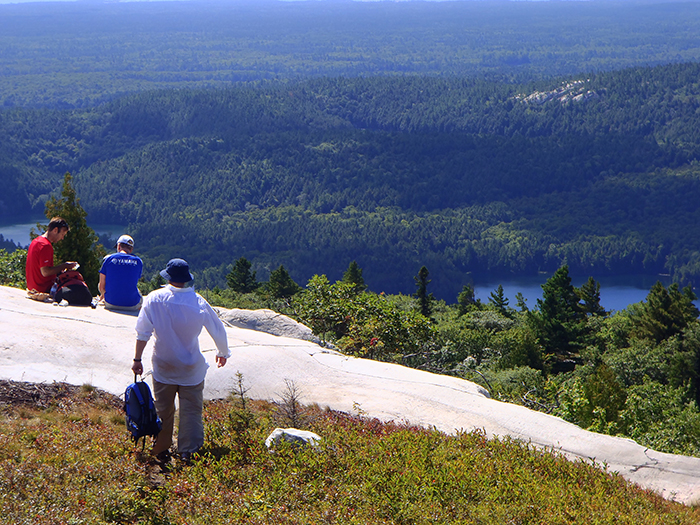 Silver Peak

The Crack

La Cloche Silhouette Trail

To the top of Silver Peak
via David, Bell or Johnnie Lakes.

Experience Killarney Park's
"The Crack"